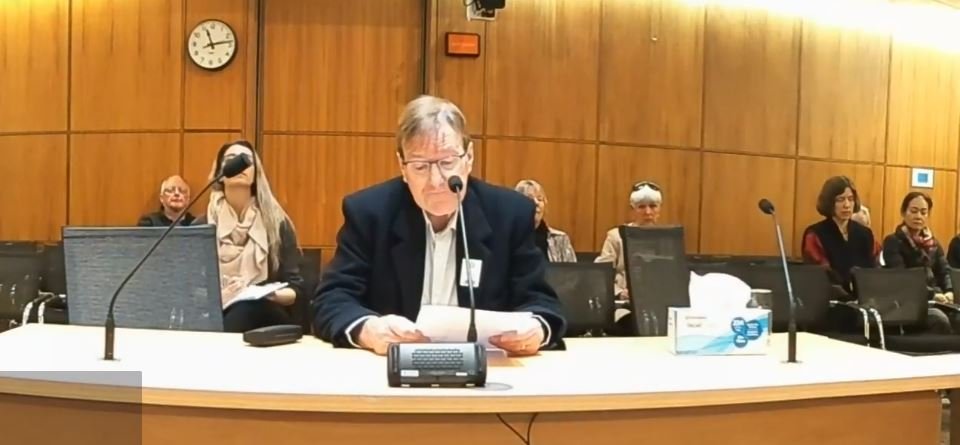 An oral submissions hearing on the End of Life Choice Bill being streamed online, 13 August 2018
Media release
After considering 39,159 written submissions and hearing from 1,350 oral submitters, Parliament's Justice Committee has reported that David Seymour's euthanasia and assisted suicide bill is "not workable in its present state". Nevertheless, they could recommend only "minor, technical and consequential amendments" and listed a myriad of broader policy issues for Parliament to consider.
"The report demonstrates that any eligibility criteria would be arbitrary, since several recommendations from submitters are mutually-exclusive," says Renée Joubert, executive officer of Euthanasia-Free NZ.
The Committee heard that the age limit should be raised to 25. Submitters also recommended limits ranging from 30 to 50 years. In contrast, the Attorney-General concluded that the proposed age limit of 18 years is inconsistent with the Bill of Rights Act and that it should be lowered to 16 or removed altogether.
Some submitters proposed that eligibility should be limited to terminal illness. Others believed that such a limit would be "cruel" to non-terminal people. Submitters suggested reducing the required life expectancy to 3 months, and others wanted no fixed time limit at all.
The Committee heard that mentally ill people should be excluded and also that they should definitely be included.
The list goes on.
"Regardless of which eligibility limits Parliament may decide on, they would not be containable long-term," says Ms Joubert.
"To limit eligibility to some groups would be arbitrary and discriminatory against other groups of people who feel that they are also deserving. In the name of equality and fairness, eligibility would eventually be extended, by changing the law or by changing the way the law is applied. We see this happening overseas, even in Oregon where two Bills are currently being considered to extend the law."
Politicians who don't want euthanasia to be available to disabled people, or children, or mentally ill people, need to vote against the Bill now, regardless of its wording.  
Euthanasia-Free NZ calls on Parliament to reject this Bill at its Second reading.
ENDS